BRING LIFE into your PDFs
Stuck with flat and boring PDFs? DearFlip provides real-life book experience to readers with cutting edge 3D flipbook technology.
Loved by 15,000+ Customers!
More than 7,000 premium customers and more than 10,000 non-premium customers use DearFlip 3D Flipbook solutions.
Create 3D Flipbooks in Minutes!
Easy usage and simplicity has been the core of our DearFlip 3D flipbook plugins.
WordPress is famous for it's easy to learn and use structure. DearFlip follows WordPress post structure for creating and managing 3D flipbooks. It's easy and simple just like creating a post.
Install our DearFlip WordPress Flipbook Plugin
Create a FlipBook Post
Provide a link to your PDF and save the post
Copy the shortcode and paste to your page
Publish and Flipbook is ready on your page!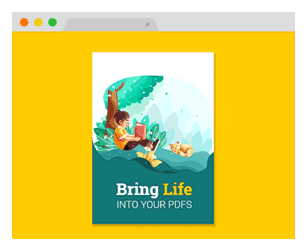 Experience the joy of reading a PDF!
DearFlip provides real life experience of reading a book. Scrolling a PDF and reading is not exciting. With DearFlip you can flip around the pages and read your PDF as if it was a real book. You can use jQuery Flipbook Plugin or WordPress Flipbook Plugin to create 3D flipbooks on your site.