Loved by 50,000+ Customers!
DearFlip serves more than 7,000 premium customers and more than 40,000 non-premium customers. Our PDF Viewers are also used by 10,000+ users on Chrome Browser extension and apps.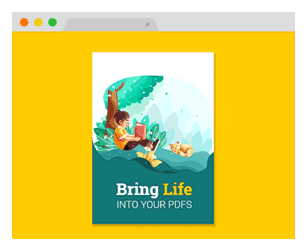 Experience the joy of reading a PDF!
With DearFlip you can flip around the pages and read your PDF as if it was a real book. You can use DearFlip jQuery Flipbook Plugin or DearFlip WordPress Flipbook Plugin to create 3D flipbooks on your site.
How our customers value DearFlip?
This is a GREAT plugin, exactly what I was looking for: making it possible to show magazines on your websites.
Very good support also, with very quick responding. I'm so happy with it :-))) !!!
JoStudioDeRijp
Excellent plugin for sites that have many pdfs to showcase. Works great in both Desktop and Mobile. It is also very customizable to fit your needs. The support is also awesome and pretty fast. What else should anyone ask for?
Thanks!
lunargre
Awesome FlipBook plugin!!! By far the best I've found! Very clean and can customize everything you need! Recommend to all! A+
conceivecreative
DearFlip or DearPDF?
It can be confusing when looking at both the products that have similarities. But both deviate as per their specialty. DearFlip is a 3D flipbook plugin that focuses on Flipbook structure and supports PDF and image format. DearPDF is a PDF Viewer plugin that only supports PDF, but has much more versatile structure and options around PDFs. DearPDF supports PDF Flipbook and PDF Reader while DearFlip supports PDF Flipbook and Image Flipbook.
Thus if your main format is PDF, go with DearPDF, else go with DearFlip.